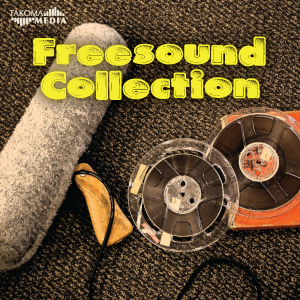 Here's a collection of sounds that I put on Freesound.org a while back. The sounds were sounds I felt I could offer to the world for free for various reasons; maybe I had a bunch of similar items, or the recordings weren't useful to me for one reason or another, but they have proved to be very popular as free downloads on freesound. The thunder recordings in particular have been downloaded over 100,000 times and have been used on dozens of albums movies and games. Who knew?
The collection contains, Motorcycles, Race Cars, Trains, Glass breaks, Thunder storms, some Ambiences, Swishes, Household items, and some other miscellaneous items.
I decided to offer them here in a group for free so you don't have to download them individually at Freesound.org, though I encourage you to go check that site out and contribute if you are able.
The license agreement is simple; use it in whatever program, song, game or whatever that you want. I don't need a credit, but it would be nice if you could swing it. The only real restriction is that you can't redistribute the sounds. Use a sound in your song and sell it on iTunes? Sure no problem. Sell the individual files in another collection? Not OK.
In return I only ask that you sign up for my very seldom newsletter (so seldom that I've only published one and don't expect to publish more than a couple a year). It would be nice if you purchased one of the other collections too so I can continue to make recordings and feed my family.
Cheers!
-Richard